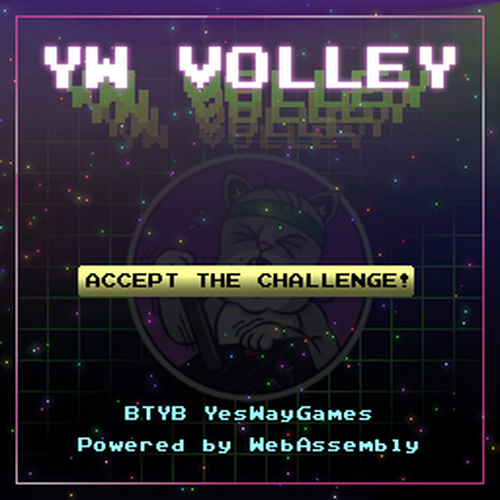 YW Volley Release 0.2
This is my first web-based game representing my foray into web development. I'm still learning the ropes, if it's not too too obvious. ;-)
I don't currently have any way to test on Safari but I think the program should run on Firefox and Chromium-based browsers but these are not guarantees. Worst case, you'll just see a blank screen. Apologies in advance. If you let me know which browser failed I will certainly add it to my list.
The audio was reused from Blob Keep, hopefully it's adequate. It's mostly there to provide audio indication.

A few things on my todo list are:
Add pause button.
Add key to launch the ball (in addition to the Left Mouse Button)
Add proper exit screen. Right now the program just exits to the splash screen, which is actually an improvement over what it did previously.
There might be a collision issue, I'm currently looking into this.
For the record, I realise "Powered by WebAssembly" is a statement that might not age well but I decided to leave it in anyway. Who knows, in 10 years maybe it will provide someone (perhaps me) with a few chuckles. It's hard to know what the future of any technology will be.
As always, feel free to leave feedback or inquiries.

Files
yw_volley.zip
Play in browser
Sep 06, 2021